Review our JAZZ ARTISTS
Click on the links below to listen to a sample...
Go to the STORE page to view/purchase complete albums....

 
Daniel Deaguero is a composer, guitarist and vocalist, best known for his unique blend of fluid guitar solos and Latin rhythms.  Although Jazz is Daniel's primary focus, Daniel is in that rare class of musicians whose versatility spans multiple genres with original compositions and airplay on Jazz, Smooth Jazz, Latin Jazz, Adult Contemporary, Latin Pop and Country radio.
A critically acclaimed artist, Daniel the Billboard Magazine "Critic's Choice" award in 1996. Various singles have charted in the TOP-10 across the US, Spain, Denmark and the United Kingdom.
Daniel is currently in the studio working on his latest release due out in 2021.
.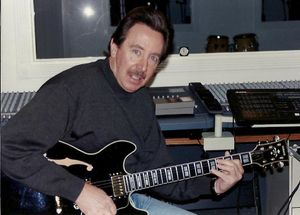 Luna de Amor
Luna de Amor