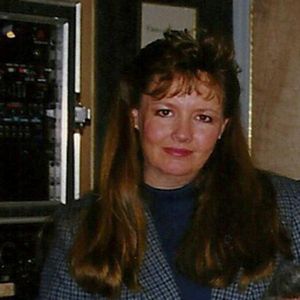 Night Beat Jazz is dedicated promoting positive artistic expression in Latin and Jazz music by fostering each artist's unique talent.  We strive to provide excellence in customer service and product quality.  Your feedback is always welcome.  Feel free to contact me...
Night Beat Jazz
P O Box 294
Cascade, CO 80809
sherri@nightbeatjazz.com 
Your questions and feedback are important to us....  
You will receive a personal response
within 24 hours.
ONLINE PRIVACY. We respect your right to privacy and value the trust you have placed in us.  When you join our street team or purchase products you may be required to share certain information, such as your name or e-mail address, that can be used to identify you.

We do not share or sell your information, unless you authorize us, in writing, to do so. Any personal information you provide on our websites will be used for the purpose stated on the page where it is collected and in accordance with applicable laws and regulations.

We work hard to protect the information you provide online.  Night Beat Jazz uses many safety measures to make sure your information is secure. Examples include firewalls, data encryption and secure data storage. We regularly review the security of our electronic systems, including our web pages. We check to make sure our security systems stay up to date and work.

CONTACTING YOU. We may send you emails or newsletters related to new releases or upcoming events. You can choose not to receive these communications using the opt-out feature at the bottom of the email.

LINKS TO OTHER SITES. To provide you with valuable information, our website has links to other websites we do not own or control. A link does not mean we approve or endorse a site. We are not responsible for the quality, accuracy, security or privacy practices of sites we do not own. Be sure to read the privacy statement of each site you visit.

TERMS OF USE. When you use our websites, you agree to the terms of this statement. This statement is not intended to, and does not, create any contractual or other legal rights in or on behalf of any party

ARTIST SUBMISSION GUIDELINES 

CONTENT RESTRICTIONS. Night Beat Jazz will not record, manufacture, distribute or promote any products that contain sexually explicit materials; contain hate/violent/offensive content; promote discrimination based on race, sex, religion, nationality, disability, sexual orientation, or age; promote illegal activities or otherwise violate any applicable laws; violate any intellectual property rights or are considered offensive based upon the sole discretion of Night Beat Jazz moral and ethical standards.

INTELLECTUAL PROPERTY RIGHTS
Prior to manufacturing copies of CDs, DVDs or Videos for distribution, you must sign and submit an Intellectual Property Rights Form (IPR Form) along with all required licenses. The IPR form is available in PDF format directly from our FTP site HYPERLINK "ftp://crtonline.net" ftp://crtonline.net. You will need Adobe Acrobat Reader to open and read this file. If you do not have Adobe Acrobat Reader on your computer, it is free to download at: http://www.adobe.com/products/acrobat/readstep2.html
In order to claim sole ownership, you must own both the Recorded Tracks and the Publishing Rights to all material you wish to reproduce.

Night Beat Jazz will not begin manufacture of any product without the following:
• Completed IPR Form
• Detailed Track List
• Copies of all required Licenses
Prior to manufacture, the contents of the Master will be examined and compared to the Track List and information provided. Night Beat Jazz reserves the right to refuse any product requiring Licenses that have not been provided.

REQUIRED LICENSES
Copyright Law considers that the ownership of a copyright for a song is a property right, and that copyright owners should be paid for use of that property.
The music and lyrics of a song fall under two basic types:
• Songs in the Public Domain
• Songs that are protected by Copyright Law

PUBLIC DOMAIN
These are songs for which any claim to copyright has expired, or which is of sufficient age to predate copyright law. Songs that are in the Public Domain may be recorded freely by anyone without requiring a license. It can be very difficult to determine if a song is in the Public Domain unless you have absolute proof of the original publishing date from a legitimate source. Just because you think a song is "old" does not guarantee that it is Public Domain. You can begin by checking the list of Public Domain Songs at: http://www.pdinfo.com. The list at this site is not comprehensive and therefore does not represent all Public Domain songs. A large number of sacred songs both in Public Domain and under Copyright can be found at: http://www.cyberhymnal.org. The site has detailed information about the songwriters and the date of composition.
The lifetime of Copyrights are as follows:
• Works created after 1/1/1978: the life of the author plus 70 years.
• Works created before 1/1/1978: 95 years from the Copyright date.
• Works created before 1/1/1923: are in Public Domain.

MECHANICAL LICENSES
A mechanical license or verifiable agreement is required to record and distribute copies of a song you did not write. Prior to making copies of a song you are required to obtain a Mechanical License or a verifiable agreement with the designated administrator of the song¹s rights. You do not need a Mechanical License if you are recording and distributing a song you wrote yourself and which you own, or if the song is in the Public Domain.

This may be one or more publishing companies, or a designated agent such as the Harry Fox Agency. In some cases, it may be obtained from the songwriter directly. For songs requiring licensing, the license is required regardless of whether or not you are selling the copies that you make. All orders submitted to Night Beat Jazz for replication or duplication are subject to examination and verification of content.

Night Beat Jazz will not manufacture any product without the required Legal Licensing.

Statutory Mechanical License Royalty Rate

The fee for Mechanical Licenses is dictated by the "Statutory Rate". As of January 1, 2006 the per unit rate is 9.1 cents for songs 5 minutes or less, or 1.75 cents per minute or fraction of a minute over 5 minutes.

Examples:
• 5:01 to 6:00 minutes = $0.105 (6 x $.0175 = $.105)
• 6:01 to 7:00 minutes = $0.1225 (7 x $0.0175 = $0.1225)
• 7:01 to 8:00 minutes = $0.14 (8 x $0.0175 = $0.14)
In addition to the Statutory fee, adminstrators of Licenses may charge you a small handling fee.

Mechanical Licenses for many popular songs are available from the Harry Fox Agency. You can purchase licenses online from the Harry Fox Agency for quantities between 500-2500 by using the "Limited Quantity Licensing" option on their web site: http://www.harryfox.com. Licenses purchased on-line are usually e-mailed directly to you within 24-48 hours. For quantities over 2,500 contact the Harry Fox Agency. Licenses for songs not administered by the Harry Fox Agency may require you to contact the publishers directly. You can search for publisher information using databases made available through the following websites:

ASCAP:
www.ascap.com

BMI:
www.bmi.com

SESAC:
www.sesac.com

Copyright Office:
www.loc.gov/copyright

It is highly recommended that you research and procure any required Mechanical Licenses prior to submitting your order to Night Beat Jazz. Licenses administered directly by some publishing companies can take several days or weeks to obtain. Night Beat Jazz will not proceed to record or replicate any order with incomplete licensing.

MASTER USE LICENSES
If you wish to use pre-recorded musical tracks for recording, you must obtain permission directly from the owners of each track and purchase a Master Use License. Mechanical Licenses DO NOT apply to the use of pre-recorded commercial tracks for recording. Master Use Licenses are negotiated individually by the owners and may vary widely. Owners of the pre-recorded tracks may DENY your request for a Master Use License. If you receive permission to use previously recorded musical tracks, you are still obligated to obtain separate Mechanical Licenses for any songs that have current copyrights.

The use of "Samples" also falls under this category. Sampling is the use of an excerpt of pre-recorded material within another recording. If you wish to use sampled passages of music obtained from previously recorded music, you must obtain a Master Use License from the copyright owner.

SYNCHRONIZATION LICENSES
If you are combining music that you do not own with an original video (either VHS, DVD or CD-ROM), you must procure a Synchronization License. This is sometimes referred to as a "Sync" license. The Synchronization License permits the use of a song in combination with video images. Mechanical Licenses DO NOT replace Synchronization Licenses. If you wish to combine music and video, you must obtain permission directly from the owners of those songs and purchase a Synchronization License. Please note that the owners may DENY your request for a Synchronization License. If you receive a Synchronization License you may still be obligated to obtain a separate Mechanical Licenses for songs that have existing copyrights if these fees are not combined in the Synchronization License. Synchronization Licenses can be arbitrarily denied by the copyright owner, therefore, you should make certain you have the necessary permissions in place before recording your Master.